SERVICES
SURVEYS: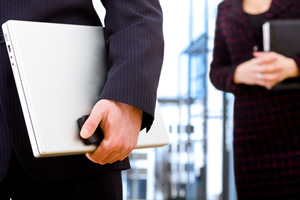 Building Surveys
Buying or, for that matter, renting a property has the potential to place a significant maintenance burden on the individual, or firm. The provision of quality, pre-purchase, construction advice is essential to mitigate the risk of unexpected repair costs. Pinfold Building Consultancy is well placed to advise on all aspects of construction, condition and ultimate repair of a wide range of residential and commercial properties, as well as the estimation of repair costs.
Defect Analysis/Elemental Surveys
During the lifetime of property ownership, there may be occasions where defects occur which might, initially, be un-explained or give rise to a claim against a third party. At Pinfold, we tailor our inspection to specific problems and provide a report that (a) identifies the defect, or defects, whilst also formulating cost effective remedies or (b) provides sufficient technical information and costings for use in any future litigation.
Expert Witness
An Expert Witness report is an essential tool in litigation matters that provides the Court, and others, with impartial technical information regarding building defects, their cause, remedy and the cost of restitution. This kind of report is a necessary tool to allow the Court to make a full and proper judgement on causation and fault. Our wealth of technical expertise allows us to see through the fog of claim and counter-claim to provide dedicated in-depth reports, suitable for this purpose.
Construction Drawings and Specifications
Utilising the latest computer aided design (CAD) programmes, we provide drawings and prepare feasibility schemes for discussion with statutory bodies prior to obtaining relevant, pre-construction, consents (i.e. Planning, Building Control, etc.). In addition, we prepare finalised drawings for tendering and construction purposes.
Furthermore, we also formulate and provide a range of tender documentation and information (i.e. schedules of work, specifications, etc.) to allow for pricing of works by building contractors.
MANAGEMENT: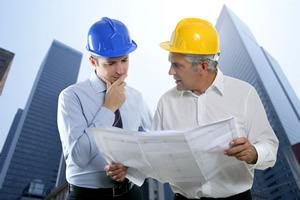 Project Management
Proper management of construction projects, whether large or small, is key to ensuring that they (a) complete on time and (b) they stay within the financial parameters set at the beginning of the works.
The project manager's role encompasses the coordination of all parties with an interest in a particular project (i.e. clients, designers, contractors, other relevant professionals) to ensure that tasks are performed promptly in line with the programme and to ensure that all changes are made at times to suit the phase of work, thus not impacting on time and cost. At Pinfold, we are well rehearsed in the skills necessary to manage large and small construction projects.
Construction Design & Management (CDM) Regulations
The CDM Regulations were introduced to reduce and prevent the number of deaths and injuries occurring during construction works and also during future maintenance. All building work is covered by the requirements of the CDM Regulations but work undertaken on behalf of commercial organisations places further, more onerous, requirements on the Client. Even construction work on a single 'buy to let' property is deemed to be for a commercial client.
Where a project is regarded as notifiable (see below), the Client must appoint a competent CDM-Coordinator (CDM-C) as soon as possible, following inception of the scheme. The CDM-C's principal roles are (a) ensure that all relevant health and safety information has been gathered prior to the tendering process, (b) request that designers consider the future maintenance needs of the building and (c) facilitate cooperation and coordination between the relevant parties. The CDM-C will also coordinate the production of post-construction health and safety information and operating instructions for insertion in the Client's Health and Safety file.
A notifiable project is one that lasts greater than 30 working days (i.e. 6 weeks of 5 working days/week) or 500 person days (i.e. 10 people working on site for 5 weeks). Notification must be made in a specific form to the Health and Safety Executive (HSE) at the earliest point possible in the life of the project. Failure to comply with the Regulations could result in a significant fine or even imprisonment.
Karl Tumman is a Registered Member of the Association of Project Safety (APS) and has a wealth of experience acting as CDM-C on a variety of different project types.
PROFESSIONAL: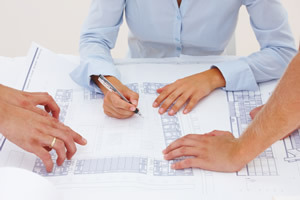 Party Wall Matters
The introduction of the Party Wall, etc., Act 1996 extended the legal framework of the London Building Act to the whole of England and Wales. This means that persons undertaking specific types of repair on, or close to, a Party Wall (or structure) are legally obliged to advise their affected neighbours, to allow for discussion and consideration of appropriate construction techniques and provide protection from damage caused by uncontrolled building work.
Pinfold Building Consultancy is well positioned to provide advice, to both people undertaken works (Building Owner) and those people affected (Adjoining Owner), on this and similar legislation, and to act as Party Wall Surveyor, where the need arises.
As a Building Owner, undertaking work on your property, an experienced Party Wall Surveyor is necessary to ensure that the correct notices and paperwork are put into place, in a timely fashion, prior to work commencing. This ensures that work is not unduly delayed and that costs are kept to a minimum.
As an Adjoining Owner, you need to be assured that building work to a neighbouring property is being undertaken in the correct manner with no detriment to your own property. To this end, we can also act as the Adjoining Owner's surveyor to ensure that the due legal process is observed and your investment is not compromised by uncontrolled development.
You do not need to be an owner of a property to be affected by the Party Wall, etc., Act. Should you be a tenant with a repairing liability, you will also be regarded as an Owner for the purposes of the Act and subject to the same statutory obligations/protection.
Conservation
Owning or renting a listed property can place onerous responsibilities on the individual or firm, particularly in terms of repairs.
Pinfold Building Consultancy has a depth of experience dealing with listed buildings, whether they are Grades 1, 2* or 2. We provide advice on repairs and alterations, the suitability of specific contractors and also where cost savings can be made. We also negotiate with the statutory authorities, as well as other linked institutions, to ensure that the right solution is found within the framework of existing statutory powers.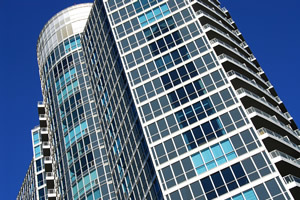 Dilapidations
Should you rent a property, you are likely to be under a legal obligation to maintain your premises and it is essential that you are provided with the most appropriate advice regarding repairing obligations, especially prior to entering into a legally binding arrangement (i.e. lease, tenancy, etc.). This may also extend to your obligations at the termination of a lease/tenancy. At Pinfold, we can ensure that you are only required to undertake or pay for repairs that the wording of the legal documentation requires.
Conversely, as a Landlord of tenanted property, you will be keen to ensure that your investment is not compromised as a result of a failure to control maintenance of your portfolio and, to this end, we can undertake periodic/terminal inspections and prepare costed Schedules of Dilapidation to highlight areas of disrepair for rectification.
Statutory
Regulations, particularly those relating to buildings and construction, are constantly changing, especially where they involve environmental ('green') and discrimination issues. We provide advice on a whole range of matters related to current legislation and also negotiate with statutory bodies to ensure that the most cost effective solution is achieved to satisfy the requirements of existing statutes. We also provide technical advice on matters relating to other legislation (i.e. Disability Discrimination) that may affect your firm's day-to-day operations.
Cost Estimation
The ability to accurately estimate building costs is a key objective when contemplating construction work. This is essential when negotiating external financing. At Pinfold, we provide a cost estimating solution using a wide variety of techniques to suit the requirement of the client.
Project Monitoring
When you are committing valuable financial resources to a project you need to be re-assured that the money is not going to waste and you are getting best value for your financial outlay. You also need sufficient confidence that the developer/contractor is complying with the most up-to-date guidelines, statutory or otherwise. At Pinfold, we utilise our experience and knowledge of current codes of practice/regulations to ensure that your project is completed successfully and to your requirements.